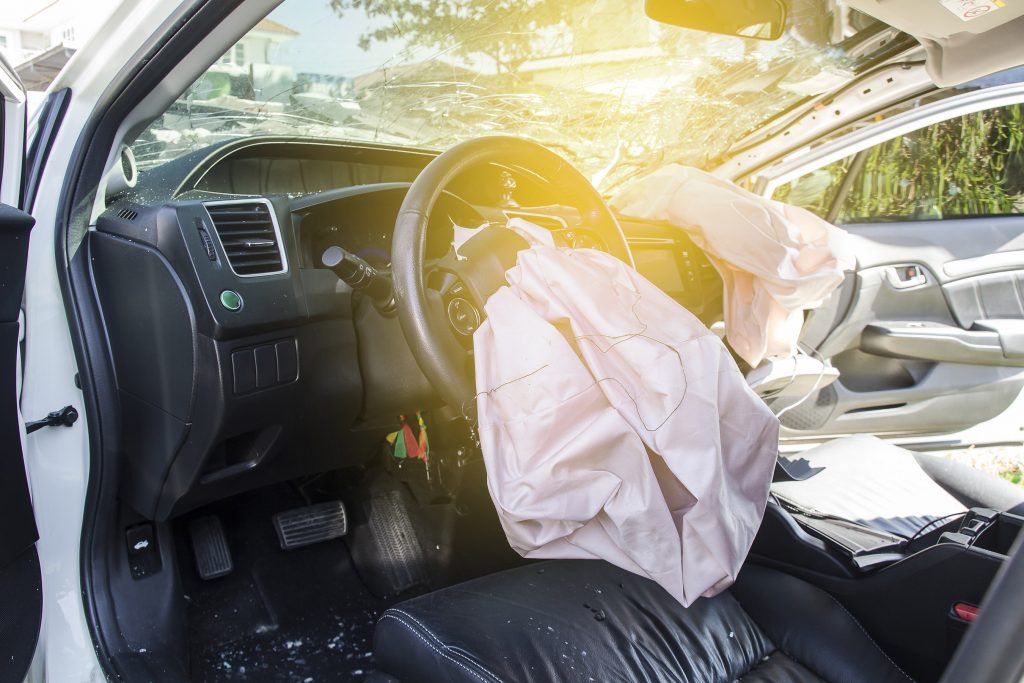 There are millions of pending car accident claims going on at any given time in the United States. In fact, there's a very good chance that you have either dealt with a car accident claim through your car insurance company or the car insurance of the person who was at fault in your accident. If you've been involved in a very serious accident that resulted in severe injuries or death, it's likely that you've been involved in a personal injury lawsuit either as the plaintiff or the defendant. If you've never been a part of a car accident claim, count yourself lucky because most drivers, at some point in their driving career, will have to file some sort of car accident claim.
Car Accident Claims
Typically, two main types of legal claims result from a car accident:
Property damage claims
Personal injury claims
Wrongful death claims may be filed in the event that someone dies in a car accident, but property damage and personal injury are the two most common types of car accident liability claims.
While property damage insurance varies in each state, many states require mandatory property damage liability insurance (PDL). If the result of a car accident property damage claim is in your favor, you may be awarded monetary compensation to cover the following losses:
Vehicle damage. Your insurance company will review an estimate provided by a mechanic and often send out an insurance adjuster to confirm the estimate is honest. The insurance adjuster represents the insurance company and makes decision to pay repairs or "total" your vehicle and pay replacement funds.
Damage or loss of property inside the vehicle. While it's unlikely you will receive compensation for each little thing in your car during the accident, but you may recover losses of large and expensive items.
Rental car expenses. If you need to rent a car while yours is in the shop or while you look for a new vehicle to buy, you can seek reimbursement this cost.
In a personal injury claim following a car accident, you may collect monetary compensation for any number of the following losses:
Medical expenses not covered by your PIP insurance.
Future medical costs. Car accident victims may need additional surgeries, follow-up, or some other treatment after a settlement or going to trial. Future medical treatment also includes long-term care for catastrophic injuries or lifelong treatment for a chronic condition resulting from the car accident.
Rehabilitative service costs. Severe car accident injuries may require weeks, months, or even years of physical therapy. You may receive compensation for any necessary assistive devices including crutches, wheelchairs, canes, walkers, and prosthetic limbs.
Lost wages. Depending on the severity of a car accident, an injured person might miss days, weeks, months, or years of work. Even after returning to work, car accident victims may have limitations in what they can do. Full-time and regular part-time employees usually include lost wages in car accident claims.
Lost earning capacity. This is the legal term for future lost wages and factors into car accident injuries resulting in permanent disability. When a victim suffers paralysis, amputation, or another life-changing injury, lost earning capacity is typically included in the claim.
Pain and suffering. Serious injury accident claims usually include "pain and suffering," which includes tangible physical pain as well as the mental anguish as a result of a reduced quality of life and dealing with a serious injury.
Loss of consortium. Serious car accidents can have a lifelong impact on marital relationships by driving a physical and emotional distance those in a union.
Scarring and disfigurement. This is a non-economic loss from a car accident claim and includes the humiliation, embarrassment, and anger caused by scars and disfigurement from the accident. Scarring and disfigurement often accompanies accident injury victims who have suffered burns or amputations, and it's not common in most car accident personal injury claims.
A personal injury attorney in your area will meet with you at no charge to discuss the details of your car accident; together you will decide the best course of legal to take. Personal injury lawyers work on a contingency basis, which means they do not collect fees unless you win.