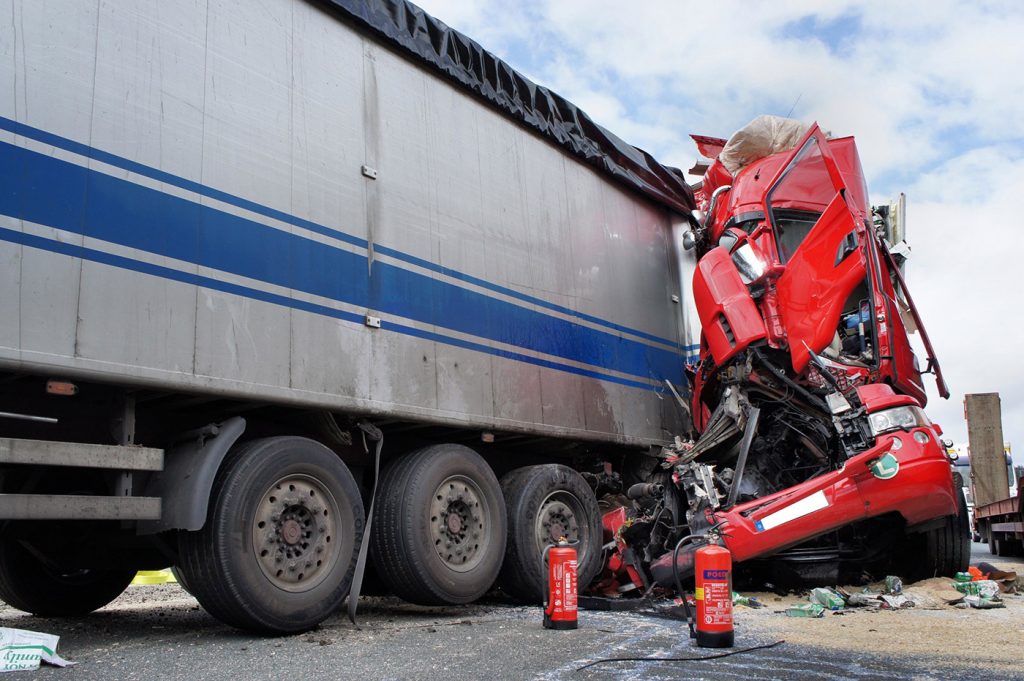 A collision with a large commercial truck can tear your life apart in the blink of an eye. Serious injuries can mean months of recovery followed by permanent impairment. While you are trying to heal from your own injuries, you may also be caring for an injured loved one or mourning the loss of someone close to you who was involved in the same accident. And then you have the unavoidable issues of medical bills, lost income, and other expenses related to your accident.
Please, know that you don't have to face this alone. An experienced truck accident attorney can help you get the compensation that you need to cover your existing and expenses and losses.
Compensation for Truck Accident Injuries
If you have been injured in an accident involving a large commercial truck, you may be able to recover substantial compensation that can pay for the existing and lifetime costs of your injuries. You'll need the help of an experienced and tenacious truck accident attorney to recover the full compensation that you need and deserve. Damages in a truck accident claim can include:
Existing and future medical expenses
Home health care
End of life care
Custodial care
Rehabilitation and therapy
Medications and medical supplies
Special equipment, vehicle and home modifications to accommodate disability
Lost income and future lost income
Lost earning capacity
Disability
Disfigurement
Physical pain and suffering
Mental pain and suffering
Loss of enjoyment of life
Diminished quality of life
Loss of consortium
Please, view this infographic to learn about the most common causes of truck accidents.
If you or someone you love has been seriously injured in a crash with a commercial truck, please contact an experienced truck accident attorney today and schedule your free initial consultation.