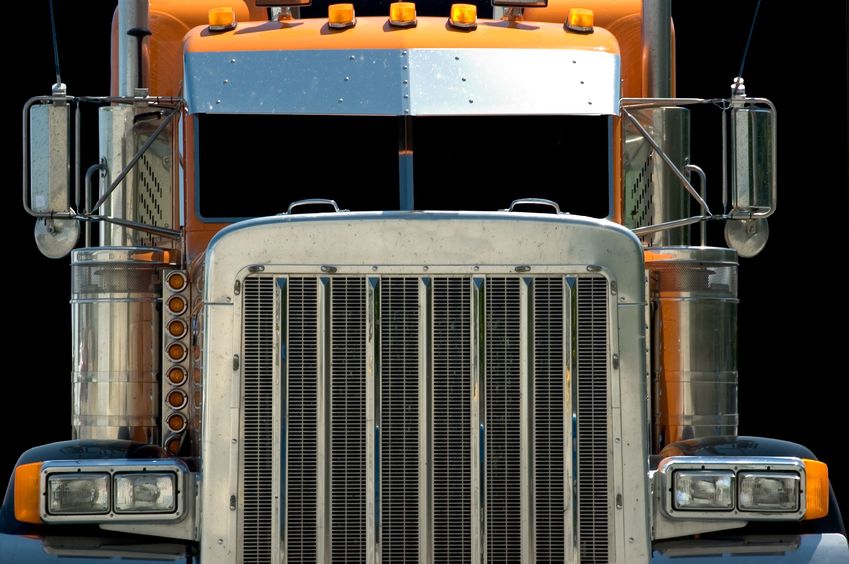 Truck driving accidents can be extraordinarily fatal. The reasons may not be hard to imagine. Trucks are large beastly vehicles that bring a lot of weight and force to any accident. In 2015, there were around 4,000 crashes of this kind. Of those accidents, 69 percent resulted in the deaths of passengers driving in small automobiles. Once again, it isn't difficult to imagine why this might be the case. Trucks can be as much as 30 times heavier than your average car. Smaller automobiles can also sometimes get caught beneath larger vehicles. In what follows, we will get a sense of the truck-accident problem, in a broad sense, and one of its major causes.  We will also briefly touch on the proper steps you should take following a truck accident.
Why Trucks?
Why do truck accidents occur? For one, due to their immense weight and size, trucks often take much longer to stop. It can take 20 to 40 percent longer for a truck to come to a complete stop after braking, when compared to cars.
Another influential factor is the all-too-common phenomenon of driver fatigue, which in the case of truck drivers is caused by extremely long hours. According to the Interstate Truck Driver's Guide to Hours of Service, drivers are allowed what is known as a 14-hour "driving window." Basically, as long as truckers have been off-duty for 10 hours, they are allowed to drive for a total of 11 hours during a 14-hour period. However, drivers can continue to work outside that timeframe. They're just not allowed to drive.
Additionally, it's quite common for drivers to break with regulation and drive longer than the permitted 11 hours. Given these insanely long hours, it's no surprise that truckers can sometimes become incredibly drowsy, which can in turn lead to fatal automobile accidents.
Drowsy Driving
Driving while drowsy is no laughing matter. It happens quite often. According to the Centers for Disease Control and Prevention, fatigue may be linked to as many as 6,000 fatal collisions every year. And according to a study published in Nature, a prestigious scientific journal, the effects of drowsiness are in fact very much like those related to inebriation. In fact, slight drowsiness can lead to greater physical limitations than those associated with illegal blood alcohol levels. Thus, after driving for extraordinarily long hours, drivers may begin to experience the symptoms of intoxication. This accounts for the fact that, between 2001 and 2003, 13 percent of truckers were reportedly fatigued at the time of their collision, according to a study carried about by the Federal Motor Carrier Safety Administration.
What to Do Following an Accident
There a number of things you should do once you extricate yourself from the scene of a collision. The decisions you make following an accident are important, as they can affect the level of compensation you receive. First things first, make sure you and everyone involved are safe. If anyone is in need of immediate assistance call 911 so they can receive the necessary medical attention. At some point, you will probably need to give a statement to a police officer. It's imperative at this point to tell the officer exactly what happened. You should however omit your own feelings about the event. It's easy to let emotions get the best of you. This can sometimes negatively affect your ability to obtain compensation for injuries incurred during the accident.
You also want to be sure to get information from each driver – their insurance, their driver's license and other information regarding the cargo, trailer and tractor. And while you're at it, you should take pictures of the accident. Get everything: the skid marks, the environment, the tires and anything you think will help provide a picture of what happened. Finally, you want to be sure to seek out medical attention as soon as possible, even if you feel fine. Ignoring this step could give insurance companies the leverage they need to refuse giving you compensation.
Getting an Attorney
When dealing with a trucking company and their insurance representatives, it's a good idea to have a knowledgeable lawyer by your side. As observed by Watkins, Lourie, Roll & Chance, PC, an experienced attorney can maximize your potential for obtaining compensation for lost wages (present and future), medical bills, pain and suffering, disfigurement and other related damages. It's better to have a professional by your side than to go through it alone.