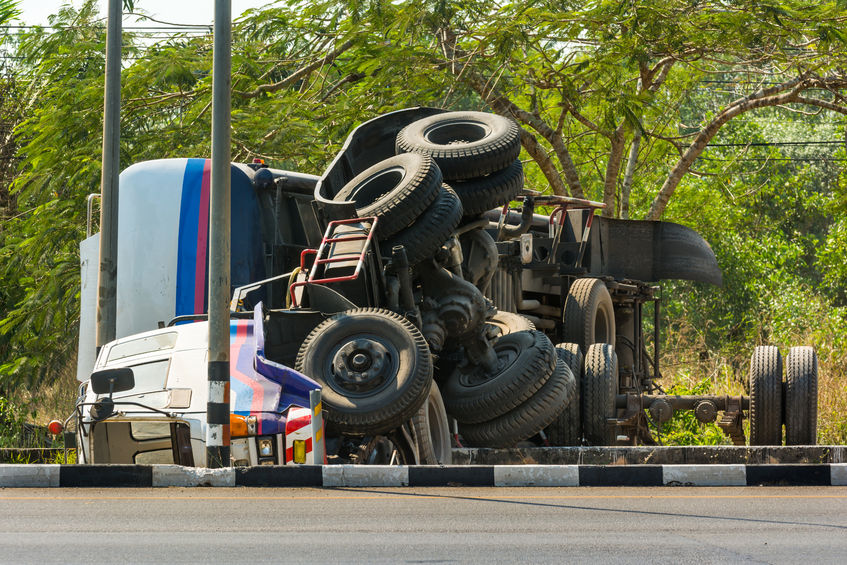 Generally speaking, there are 30,000 traffic-related fatalities every year in the US. Out of every seven deaths, one is caused, in part, by a large truck. It is thus imperative to understand the reasons why truck accidents occur and what can be done to prevent them. To attack this problem, the Federal Motor Carrier Safety Administration (FMCSA) conducted a study to determine the causes of truck accidents.
Study
The Large Truck Crash Causation Study, published in 2007, included a total of 120,000 accidents occurring between 2001 and 2003. Of those, researchers selected a sample size including 963 crashes, 1,123 large trucks and 959 non-truck vehicles. Additionally, 49 fatalities were recorded and 1,654 injuries. As indicated in the summary of the study, researchers found that accidents of this kind are majorly complex and thus not reducible to any single factor. In most cases, the accidents resulted from a confluence of forces. Thus, to determine causation, the study focused on influences that increased the likelihood of collision by a significant amount.
Factors
In most cases, truck drivers found themselves in a collision thanks to some kind of "decision." For instance, the driver might have been speeding or following other vehicles too closely. The second most common factor in the study was "recognition," including all forms of distraction.  These critical factors were compounded by certain "associated factors," such as brake problems, drug use and fatigue.
Fatigue
In another study, published in 2005, fatigue was counted by the FMCSA as a relatively important factor, contributing to 13 percent of crashes. This fact has led to a much heated debate over regulating the work hours of truck drivers. More recently, in 2014, following the large truck accident that injured Tracy Morgan and killed James McNair, the debate has come into the media spotlight. In 2013, federal regulators attempted to address the problem by reducing weekly hours from 82 to 70 per week. The rules require truckers to rest for 34 hours before starting a new work week. Additionally, drivers are not permitted to exceed 11 consecutive hours of driving and must include 30 minutes of break time.
But since truck drivers feel a certain amount of pressure to drive for longer periods of time, they may push themselves beyond the regulative limits. The Walmart trucker responsible for the accident that injured Tracy Morgan had not slept for over 24 hours. Sadly, this is all too common. And truckers aren't the only ones guilty of this behavior; Uber drivers have also been known to work 16 hour shifts.
Violations
In addition to limiting their working hours, drivers are also supposed to follow certain preventative rules. For instance, truckers are not allowed to use hand held phones while on the road, and even if they use a hands-free device, they are not allowed to dial a number. This is because dialing a phone number can increase the likelihood of an accident by a factor of six.
Drivers are also supposed to thoroughly check their vehicles prior to embarking on long trips. They must check their brake lights, reflectors, suspension, tires and more. If you have been in an accident with a large truck, it may be of use to determine if the trucker violated any of these regulations. If so, you may be able to obtain compensation for damages incurred during the collision.
Extremity
As noted by SklareLaw.com, truck accidents can often lead to deadly consequences. This is due, in part, to the extreme size and weight of the truck, relative to the size and weight of a normal passenger vehicle. And when you combine the weight of the vehicle with the incredible speed of highway driving, and you add to that the sometimes-flammable materials being carried by the truck, it's not uncommon for accidents to become deadly affairs.  
If you or a loved one have been in an accident with a large truck, consult with an attorney who has experience with large truck accidents. Having a skilled lawyer can help give you space to focus on convalescence.