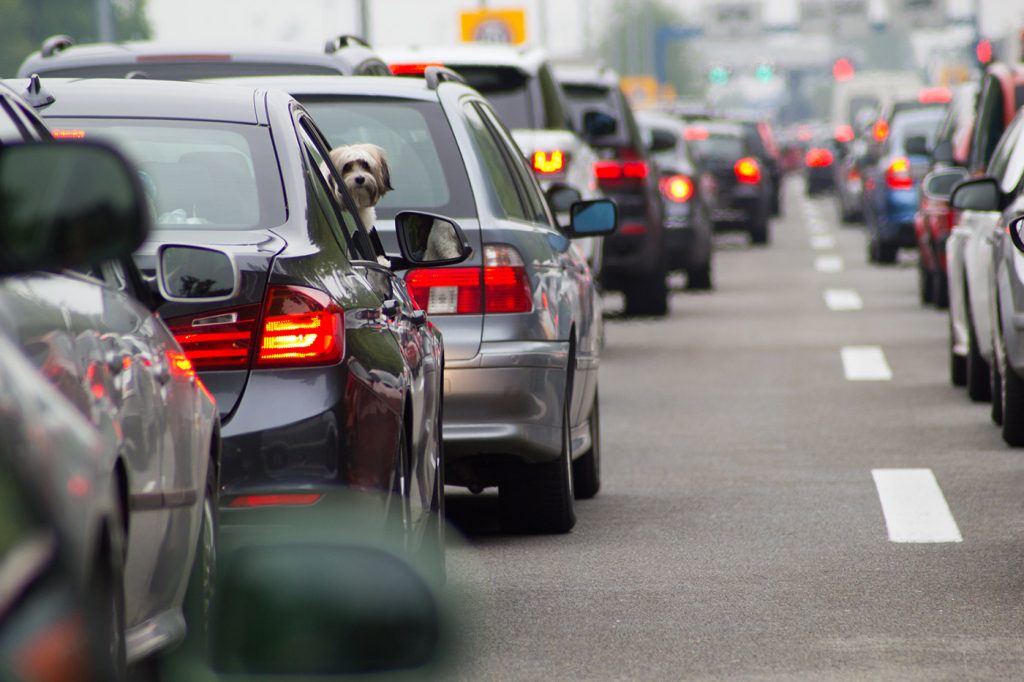 Driving on the highway can be a pretty intense endeavor, even if it doesn't seem that way from the driver's seat. It's easy to forget that you're piloting a multi-ton hunk of metal at speeds of 60-80 mph, depending on the speed limit (and your driving habits). Because of the high velocities and high volume of vehicles, accidents can be particularly horrific on the highway. But aside from the grizzlier affairs, bumper to bumper traffic mixed with rampant distractions sets the stage for a lot of rear-end collisions.
Rear-End Collisions
It's no wonder rear-end collisions occur at such a high frequency, with one happening every eight seconds or so. In fact, according to the National Highway Traffic Safety Administration, nearly 40 percent of automobile accidents are rear-end collisions. This is bad news for all those drivers who find themselves behind the struck vehicle, as in many jurisdictions, the rear-end driver is presumed to be at-fault. The onus generally falls on the following driver to pay attention to changes in traffic ahead.
Fault
There are a number of reasons a person might strike another vehicle from behind. A driver might be tailgating; he may be distracted; perhaps he is speeding; or maybe the weather isn't optimal for highway-driving. In these circumstances, the rear-end vehicle would be considered at-fault, but there are some situations where this may not be the case. If, for instance, the front-end driver stops too suddenly; if he merges into a lane without the proper signaling; or if his brake lights are broken – all these could be grounds for contesting fault in a rear-end collision case.
Third-Party
And in some circumstances, neither driver may be at fault. A third party can sometimes intervene and cause a rear-end collision, or a defective mechanism in one of the vehicles can be the primary cause of this kind of accident. For example, if your brakes are faulty. Similarly, if a stop light is broken or a construction zone is not clearly marked, the road engineers or construction company could be at-fault. In short, even though most jurisdictions presume fault in rear-end collisions, there may be recourse for disputing this presumption.
Commercial Trucks
Another aspect of highway driving that deserves mentioning is the presence of large commercial trucks. These big rigs can be incredibly destructive under certain conditions. If the driver, fatigued from a long cross-country haul, finds his eyes shutting at the wrong time, a collision with a passenger vehicle can be fatal. Think about this: even though truck accidents account for about 9 percent of all collisions, they make up about 14 percent of traffic-related fatalities. Aside from the fatigued-driver scenario, there are a number of other reasons a large truck might find itself in an accident. For example, they have gigantic blind spots and if you find yourself in that occluded region, you could be in danger of a collision. And because of the truck's immense mass, any collision will surely pack a punch.
Speeding
Because of the scenarios mentioned here, it's very important to avoid speeding. Many of us speed. Sometimes 55 mph just isn't fast enough. That's why, in 2011, nearly 30 percent of traffic-related fatalities occurred because someone was driving above the speed limit. It's no surprise, therefore, that, within 12 months, nearly 20 percent of drivers will receive a speeding ticket. According to researchers at Monash University, once a driver exceeds 43 mph, their chances for surviving a crash drop exponentially. So think about that next time your cruising at 80 down your local highway.
A Few Basic Steps After an Accident
If you do find yourself in a highway collision, there are a few things to keep in mind. For one, immediately after the auto accident occurs take a moment to collect yourself. Determine the severity of your injuries. If you are in need of immediate emergency medical attention, be sure to call an ambulance. If you are feeling relatively healthy, you may want to pull your car off the road and begin the process of collecting evidence. You also want to get information from the other driver – that means getting his name, license plate number and insurance information. This will help you in the long run. And perhaps most importantly: be sure to get medical attention even if you don't notice any injuries. Avoiding medical attention can hurt your chances of receiving fair compensation in the future.
If you've been injured in a highway collision, you may want to consult with a highway accident attorney, as your lawyer can help guide you through the process of obtaining compensation for your injuries and any damage to your vehicle.