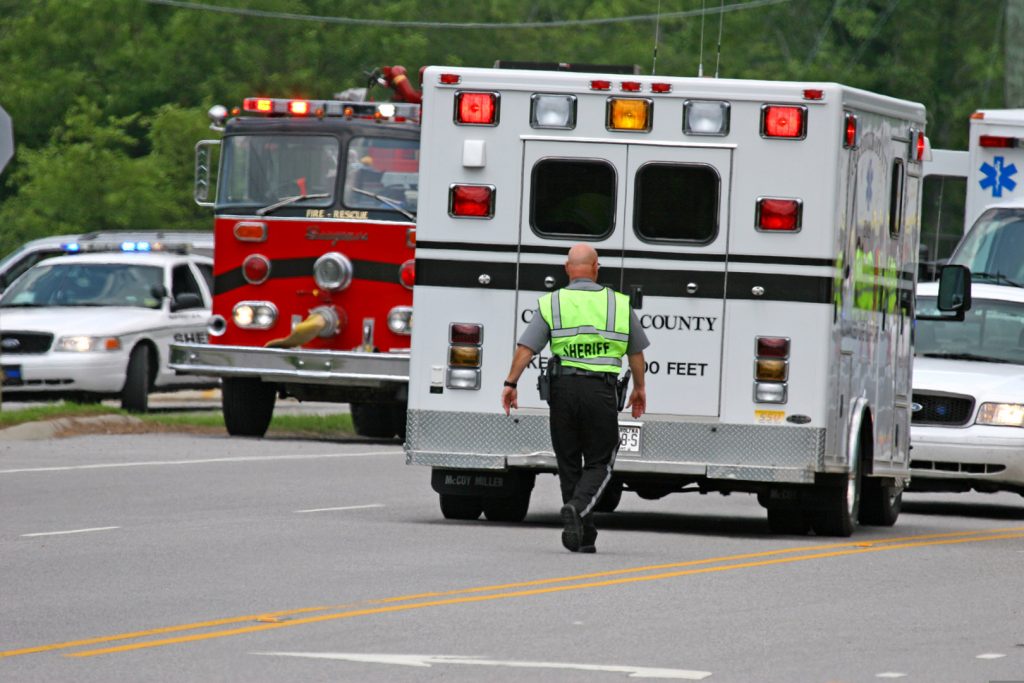 If you're embroiled in a truck accident personal injury claim, you may be recuperating from serious injuries sustained in a collision with a truck, you may be out of work temporarily, or you may be facing the scary reality that your life has been changed permanently because of a truck accident with an 18-wheeler.

Anyone who has been involved in a serious motor vehicle accident understands how stressful, time-consuming, and intimidating filing an accident injury claim can be.

With a skilled truck accident attorney on your side, you can rest assured that your lawyer will work hard to help you receive compensation.

You can help your attorney fight your case by avoiding some very common mistakes often made by truck accident victims. Some people unknowingly sabotage their own truck accident claim, and you may be surprised at how much damage plaintiffs can do to their own claim by participating in normal, everyday activities. Here are a few recommendations for you following your truck accident:

Don't admit fault at the scene, and only provide details of what occurred to the police officer at the scene and then your attorney, who you should call right after the accident. You should not discuss your accident with witnesses to the collision or the other drivers and passengers involved. Please remember that anything you say could be used against you later, and even an apology may be construed as an admission of guilt. Since most people have cell phones with the ability to record video, conversations, and even phone calls, you must choose your words wisely, especially at the scene of the accident (and on social media, which is addressed below).
Some people are too shaken up to collect information at the scene of their own accident and depend on law enforcement to do a thorough job of investigating the accident and collecting data. If you are able to, you should get the name and contact info of all other parties in the accident and any witnesses. You should also take pictures of the vehicles and the surrounding area as this information may prove helpful to your case later.
Refusing medical treatment at the scene of the accident or not following up with a doctor is a critical error if you're going to file an injury claim. While your injuries may not be obvious, it's absolutely imperative that you see a doctor the day of or the day following the accident. Often, car accident injuries, especially soft tissue injuries, are not evident right away. You cannot put off seeking medical attention because if you start suffering aches and pains a week or two later, the defendant's attorney will say your injuries were not the result of the accident but of some other issue, and you won't stand a chance of winning your case. Go to a doctor, and keep a record of all medical expenses and treatments starting from the time of the accident.
Forgetting to call in the accident to the car insurance company is a common mistake. Whether you were partially at fault, completely at fault, or not at fault, you must contact your insurance company and report the accident. Here, again, keep your details limited. Just provide the necessary facts, and your lawyer will take over dealing with any insurance companies once he's hired. Even saying too much to your own car insurance company can hurt your claim. Remember, any insurance company's main goal is to pay out as little money as possible, even to their own clients.
Posting on Social Media is a huge mistake if you're involved in a personal injury claim. A simple post that you are going for a walk with your dog can be used by the other side to prove you're not as injured as you say you are. You cannot discuss your accident and injury on social media, and you should avoid posting anything about your daily activities on Facebook, Instagram, Twitter, and the like. Lay low during your personal injury claim, and ask your friends and family to keep you out of their posts for a while as you work through the legal process with your truck accident attorney. Even if you are tagged in a photo where you're just sitting on a bench at an event, it will be used to prove you're able to get around and enjoy life.
By avoiding these mistakes, you will help your attorney successfully fight your case. What may seem like an innocent statement or activity can destroy your truck accident claim, so if you are not sure about doing or saying something, err on the side of caution and don't say it or do it, or call your lawyer for advice.