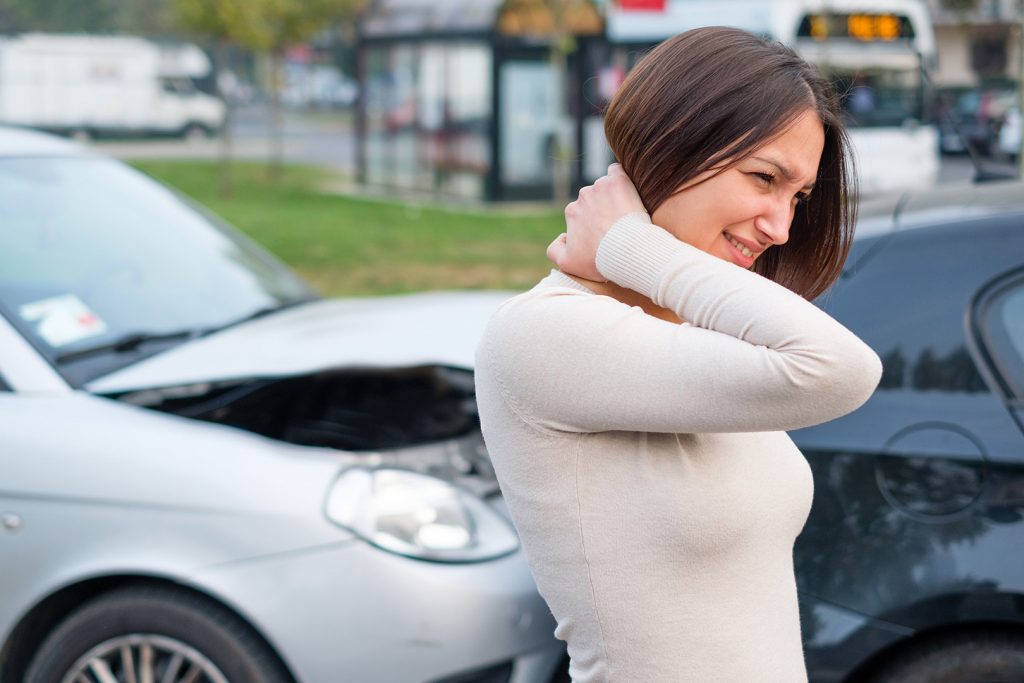 While only 6% of all rear-end collisions result in a fatality, almost one-third of all car accidents that occur on roadways in the United States are rear-end collisions, according to the National Highway Traffic Safety Administration (NHTSA). The term "rear-end collision" is fairly self-explanatory but is legally defined as an automobile accident that occurs when the driver of a vehicle crashes into the vehicle that is driving in front of them. The three most common causes of rear-end collisions are distracted driving, tailgating, and inclement weather conditions.

Most of us have been in a rear-end collision at one time or another, and in virtually every scenario, the driver of the car who hits the rear of the car in front is considered "at fault." There is rarely a time when the driver of the car in front is deemed legally liable for the car accident.
Rear-End Collision Scenarios
Some of the most common scenarios of rear-end collisions are:

Low visibility makes it more likely that one driver will rear-end the car in front of him
When one car stops short for a pedestrian, the driver following may run into the rear of vehicle that stopped short – particularly if there was no warning.
Lane switching in which a driver starts to merge into another lane, and the car behind him speeds up anticipating the lane in front will be clear. The first driver then changes his mind and does not clear the area in front with the result that the second driver rear ends the first driver.
Reckless turning often results in one car rear-ending another
Chain reaction collisions are a very common scenario seen in rear-end accidents. We've all seen those news reports of foggy or snowy conditions on mountain roads and interstates causing the lead driver to abruptly slow down or stop their car and then all drivers behind the lead car hit the car in front causing a major several-car pileup. This type of rear-end accident almost always involves one or more fatalities because drivers are traveling at high rates of speed on a mountainous interstate and cannot stop in time due to poor visibility and driving conditions.
Injuries Resulting from Rear-End Collisions
The National Traffic Safety Board (NTSB) reports that every year approximately three million people are injured in rear-end collisions, and many of those people must seek medical attention due to their injuries. Injuries to the head, neck, and back are the most common rear-end collision injuries, and whiplash is probably the most common complaint following these types of crashes. Medicinenet.com defines whiplash as an "injury that occurs to a person's neck following a sudden acceleration-deceleration force that causes unrestrained, rapid forward and backward movement of the head and neck." Whiplash can be very painful and can cause problems with mobility and everyday functioning.

A concussion, a common head injury in rear-end collisions, occurs in rear-end crashes when a person's brain strikes the inside of the skull, causing bruising and compression of tissues. What makes concussions so dangerous is that they're not immediately obvious and are often not diagnosed until hours or even days after the car accident.

Flexion/extension injuries to the soft tissue of the spine are common in rear-end accidents because the victim experiences a powerful jolt. The trauma of being thrown forward and then backward can damage nerves, cause inflammation, and lead to serious pain.

If you've been rear-ended and have suffered injury and missed time from work, please contact a personal injury lawyer to schedule a no-cost consultation.