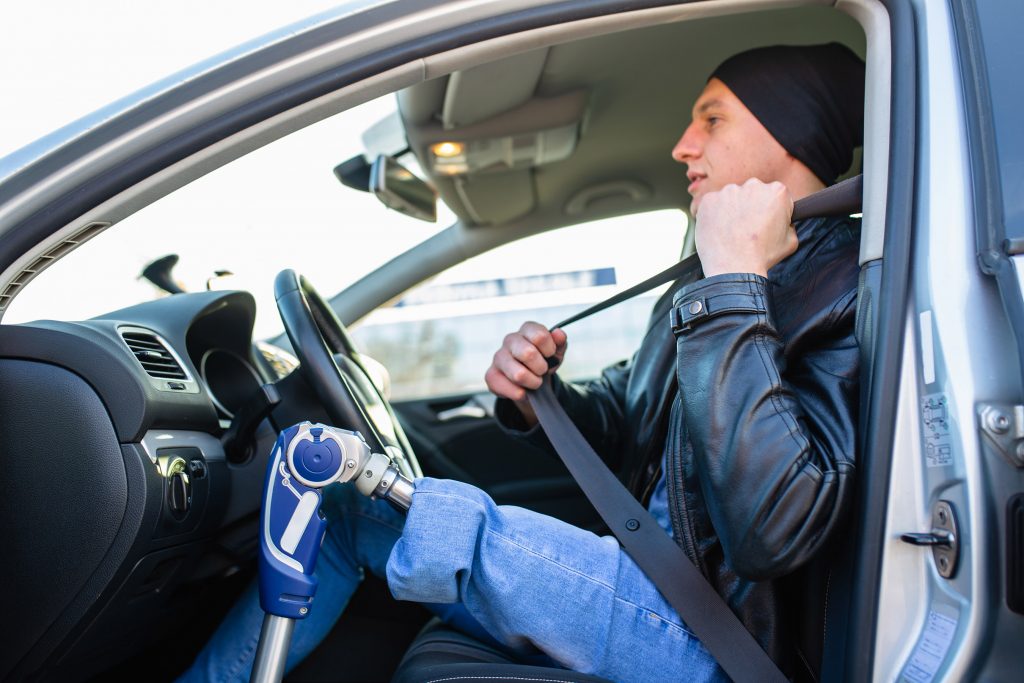 Catastrophic injuries differ from less serious personal injuries in that they often come with consequences that may last a lifetime. A catastrophic injury resulting from a car accident, workplace accident, medical error, or an intentional act such as an assault may negatively impact your life for years, if not decades. Some people never fully recover from catastrophic injuries, and if people who suffer these types of injuries do eventually recover physically, they may never fully heal from the emotional trauma of the catastrophic injury. 
In legalese, the term "catastrophic injury" means "consequences of an injury that permanently prevent an individual from performing any gainful work." A catastrophic injury or illness usually occurs suddenly and without warning and can leave a person with permanent disabilities for the remainder of his life. Catastrophic injuries are any injuries that have serious, long-term effects on the victim. Also, catastrophic injuries usually place a great deal of stress on the victim's family because the injured person may require around-the-clock supervision and assistance for the rest of their lives. With that lifetime of care comes costly medical bills.
Types of Catastrophic Injuries
Typically, there are three types of catastrophic injuries: physical injuries, spinal cord injuries, and cognitive injuries (traumatic brain injuries). 
Physical injuries include
Amputation
Burns
Fractures
Organ damage
Permanent damage of orthopedic function
Spinal cord injuries are injuries that exclusively affect the spinal cord, creating permanent mobility issues for survivors. Some victims of catastrophic injury will suffer partial or full paralysis (paraplegia or quadriplegia). 
Cognitive injuries may be the most emotionally devastating injuries because they often leave the victim with damage that permanently changes who he was prior to the injury. Cognitive injuries arise from brain damage that takes away a person's ability to work, speak, perform activities of daily living, walk, remember, or create new memories.
Determining if an Injury is Catastrophic
It is generally understood that a catastrophic injury is one that "severely injures a plaintiff and leads to long-term, if not permanent, disability and disfigurement." These injuries require a difficult and lengthy recovery process, multiple surgeries, and possibly a lifetime of medical treatment. A person with a catastrophic injury may never be able to work again, or the work he is able to do may be extremely limited.
One of the key factors in whether an injury is designated as "catastrophic" is the "debilitating nature of the injury, and the extent to which that debilitation is expected to continue." An injury is likely to be deemed catastrophic if the person is unable to perform life functions on a long-term basis and will require some level of assistance. Long-term injuries that result in some level of permanent disability and prevent the victim from earning a living will likely be considered catastrophic.
Catastrophic Injury Law
Due to the massive financial burden a catastrophic injury typically causes, personal injury attorneys will fight tooth and nail to get the victim and his family the compensation they need and deserve to provide for the injured person. A catastrophic injury attorney can help recover compensation for the damages that the victim or a loved one has experienced, including:
Lost wages
Loss of enjoyment of life
Mental anguish
Pain and suffering
Lost future wages
Permanent disability
Medical bills
In rare cases, if someone's catastrophic injury was due to the egregiously reckless behavior of another party, punitive damages might be awarded.